Signup for one of our plans below
Pay for 10 Months —
Get 2 Months Free

Most Popular

Pay for 10 Months —
Get 2 Months Free

Pay for 10 Months —
Get 2 Months Free
Pay for 10 Months —
Get 2 Months Free

Most Popular

Pay for 10 Months —
Get 2 Months Free

Pay for 10 Months —
Get 2 Months Free

AGENCY
PRO
STARTER
Features
Audit Templates & Reports

These in depth reports includes 100+ actionable recommendations to help 2X+ website leads.

All (View List)
All (View List)
Website Audit & Landing Page
Reporting
White Label Domain

Totally white label your reports by configuring them to run on a custom domain i.e. yourdomain.com (or a sub-domain like audits.yourdomain.com) in a minute.

White Label Reports

Personalize your reports by adding your logo and contact information to create branded reports your clients will love.

Create Your Own Report Templates

Stand out from the competition by using one of our templates or create your own to deliver your prospects and clients tremendous value. Easily brand and personalize everything.

Report Formats

HTML Report, Google Doc Report, PDF Report, PowerPoint Report

Sales & Marketing Features
Sub User Accounts + User Roles & Permissions

Share access to your account with team members, VA or contractors. Easily grant them access to only what they need.

Embeddable Website Audit Form

Embed a white label website audit lead generation form on your site in minutes. This gets 4X more leads than a general PDF lead magnet.

Lead Magnet

Embed a white label website audit lead generation form on your site in minutes. This gets 4X more leads than a general PDF lead magnet.

Email Nurturing

Get higher response rates by leveraging our follow-up email sequences that get sent automatically to recipients who do not open or engage with your initial email.

3rd Party Integrations w/ Zapier

Our application will allow you to automate your workflows by using Zapier to integrate with our audit platform with over 750+ other apps and services.

Chat App Integration

Integrate most popular chat apps into your reports to give you an additional channel to communicate with your prospects & customers.

Pixel Support for Retargetting

Add your Google or FB code onto your reports so you can track and continue to market your audience across the web and social media.

Number of Audit Credits

Each audit that is run or re-ran takes up an audit credit. Each plan comes with a preset number of credits. Additional audit credits can be purchased as needed.

200/mo.

Unlimited

Unlimited audits are only offered after the first month to avoid abuse of our application.

*
50/mo.
10/mo.
Premium Add-ons
Custom Notes Watch

Video

It's been proven that personalization increases the effectiveness and relevance leading to higher conversions. Use this add-on to easily add personalized notes & recommendations to any audit point as you analyze the site. Stand out even more and close more deals.

Free
Free
Free
Google My Business Audit Watch

Video

This add-on unlocks the GMB Audit. Use this actionable report to optimize your prospects or clients GMB profiles to increase their visibility, traffic and leads from Google.

Free

$9.99/mo.

Free

$9.99/mo.
WP Technical Audit Watch

Video

Perfect for so many cases from technical audits and, website care plans to assessing the risk of taking on a poorly setup WP site. This add-on works with our custom WP plugin to report on dozens of automated and manual points.

Free
$19.99/mo.
$19.99/mo.
Audit Builder Watch

Video

Use it to add audit points specific to your services from Branding to Social Media Marketing while leveraging our framework (from the audit extension to the reporting) to save you time and money.

Free
$19.99/mo.
$19.99/mo.
Better Leads Watch

Video

Find and build lead lists in minutes of hundreds of local businesses that need your agency services. Once you've identified a lead find their email and social media info with a click. It really is that easy!

$19.99/mo.

Free

$19.99/mo.
$19.99/mo.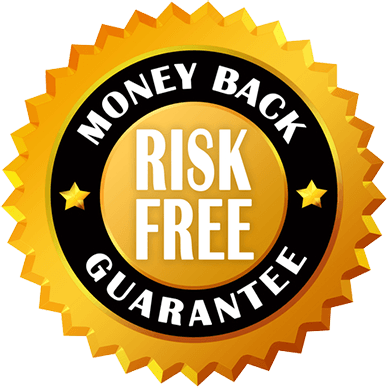 30-Day Guarantee
Your purchase is 100% protected by our no hassle, no questions 30-Day Money Back Guarantee.
OUR USERS LOVE TO RAVE ABOUT US
My Web Audit Add-Ons
Add any of these add-ons to your My Web Audit plan to get access to
exclusive features that extend the functionality of our application.
LOOKING TO TRY MY WEB AUDIT FOR FREE FIRST?
Sign up for a fully functional trial and explore all the features for the next 7 Days.
Setup in Minutes

Free for 7 days

No Credit Card Required
STILL EXPLORING MY WEB AUDIT?
SELECT AN OPTION BELOW TO LEARN MORE.
Frequently Asked Questions
START CLOSING MORE DEALS—FASTER AND EASIER
WITH INCREDIBLE AUDIT REPORTS BUSINESS OWNERS WILL LOVE
Try My Web Audit FREE for 7 days—NO CREDIT CARD REQUIRED