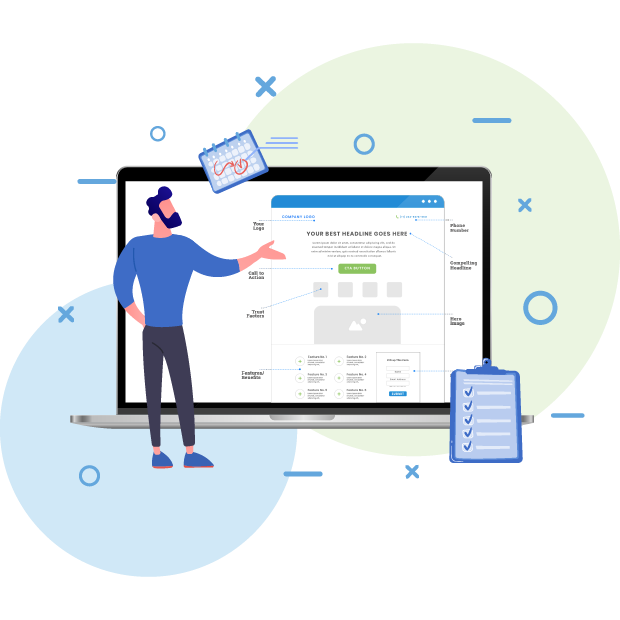 Run a Landing Page audit to discover opportunities for growing your leads or client's business
Our in-depth landing page audit analyzes everything that matters from design and user experience to conversion optimization, page speed, and copy.
Eliminate the guesswork and follow our proven step-by-step actionable landing page audit checklist and how-to directions to deliver results.
Get a prioritized list of actionable tasks that will create the highest impact so you can deliver quick wins!
Get the most important landing page optimization insights all in one place
Discover challenges and present them to your prospects or clients as opportunities to convert more visitors into leads or customers.
Make informed, data-driven decisions based on industry best practices to consistently deliver better results from landing pages and deliver ROI.
Use these insights as part of your lead generation or sales process to build trust, establish your expertise and deliver value to generate more revenue.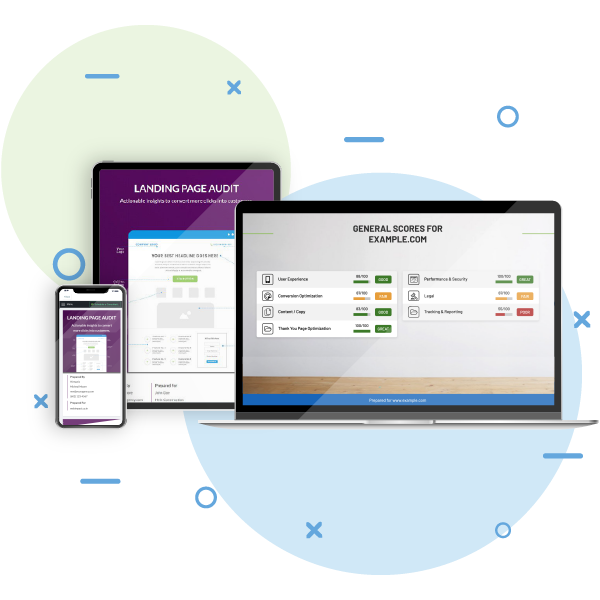 Start closing more deals—faster and easier
with incredible audit reports business owners will love
Try My Web Audit FREE for 7 days—no credit card required